Get insight into the world of surge suppression and witness some of the innovative solutions we're implementing for clients around the world.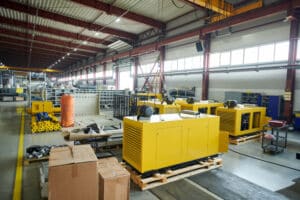 KEY INSIGHT Technological advancements in manufacturing have provided a major growth in production capacity and efficiency. Unfortunately, the electronic components that make these advancements possible
Read More »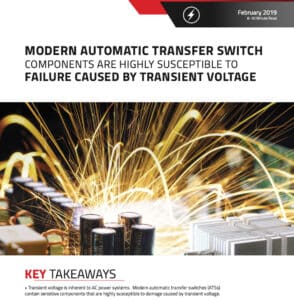 MODERN AUTOMATIC TRANSFER SWITCH COMPONENTS ARE HIGHLY SUSCEPTIBLE TO FAILURE CAUSED BY TRANSIENT VOLTAGE KEY TAKEAWAYS • Transient voltage is inherent to AC power systems.
Read More »
Over 35 Years Experience & Knowledge Protecting Industries from Transient Voltage
Product selection, placement, and installation are critical to the performance of a surge suppression system. Maxivolt determines what devices are needed based on the immunity level of the specific electrical load to be protected. The placement of the devices is then determined based on the ideal location to maximize protection against both externally and internally generated power surges. Next the device must be installed as "the path of least resistance" in the system. Coordination of these 3 critical factors ensures the client's surge suppression system will perform to its optimum capabilities.