35TH ANNIVERSARY OF MAXIVOLT
Maxivolt, a leading provider of transient voltage solutions, is proud to announce its 35th anniversary. Since its founding in 1988, the company has remained committed to manufacturing premium power products and using proven application strategies to achieve extraordinary results for their clients. Over the past 35 years, Maxivolt has grown to become a trusted and respected name in the industry.
How It Started. Maxivolt was founded by three friends, Mark Wingate, Dale Kredit, and Pat Cauley in 1988. Prior to that, Mark and Pat had a business that sold private label surge suppressors. Dale was the engineering arm of a related surge suppression company. The three friends discovered that the company they were repping for was making false performance claims about their products. This prompted them to cut ties with that business, develop their own product line and start Maxivolt, or as it was known at the time, MVC, Inc.
In the beginning, the "corporate office" was a back room at Mark's home in Amarillo, Texas and the "manufacturing facility" was a spare bedroom at Dale's home in Phoenix, Arizona. After about 18 months, the business had established a handful of key clients and several distributors in Texas and Arizona. The business grew to a point which necessitated moves to a larger office space in Amarillo and a larger manufacturing space in Phoenix.
In 1989, Pat Cauley was diagnosed with Lou Gehrig's Disease (ALS). He passed away in 1991 leaving behind a wife and two children. Losing a close friend and business partner, especially that suddenly and at such a young age was difficult for Mark and Dale to say the least. Ultimately they decided to push forward with the business and in time, their perseverance would pay off.
 Around this same time, Mark's wife, Jeanette joined the team to handle secretarial duties. She later became a Corporate Officer, the leader of the Production and Operations gears, and a key member of the Leadership Team. Maybe most importantly though, she served as a versatile utility player and the "glue" and the "heart" of Maxivolt.
In 1994, Dale resigned from Maxivolt to start his own business and manufacturing was moved from Phoenix to Amarillo. Dale remains a shareholder in the company and is still a valuable resource and advisor to this day.
The company realized modest growth in its first five years, but then flatlined and actually began to regress. In 1995, a new product line was developed in conjunction with a key client. The use of PLCs (Programmable Logic Controls) had grown significantly as computer technology rapidly advanced. In order to effectively protect these sensitive devices, the ICP Series was developed from a prototype called The Green Dot.
In 1997, again, in conjunction with a key client, Maxivolt developed another new product line, the WS Series. This patented innovation helped spark a new growth spurt opening up the market for medium voltage applications.
This growth spurt prompted the need for more space again. In 1998, Maxivolt moved to 800 South Rusk Street. The building had previously been a doctor's office and a significant remodel was required to accommodate the company's needs.
In 1999, Maxivolt was awarded a $32,000 grant from the Amarillo Economic Development Corporation. This capital was invested in a test laboratory and also helped bring on a new employee. The company had entered into another assent and was named the Amarillo Chamber of Commerce Small Business of the Year that year and received the Torch Award for Marketplace Ethics from the Better Business Bureau a few years later.
In 2007, another remodel began, most notably, the construction of Cauley Park. Dedicated to one of the original founders, Cauley Park was a place for employees and visitors to get some fresh air and enjoy a beautiful natural setting. This project transformed an asphalt parking lot into a small park with grassy knolls, gardens, and trees. It was the venue for the company's 20th Anniversary Celebration and even hosted a wedding.
By 2014, Maxivolt had established clients across the country and overseas as well. They needed more people and they needed more space.  An adjacent building, 804 South Rusk was purchased for expansion and became the "Revenue Wing" of the business.
The following years brought more innovation to Maxivolt's product offerings.  A new and improved version of the WS Series was developed as well as two new product lines, the WRG Series and the patented ICP Plus Series.  These innovations brought new capabilities and features to the market and served as a catalyst for growth.
In the midst of the pandemic, Maxivolt made another move. This time, to its current location at 9350 South Georgia Street. Again, a massive remodel was undertaken to adapt the building to the business. This move effectively put the whole team under one roof and gave the company a more spacious and comfortable working space with room to grow.
Many Thanks! As Maxivolt celebrates its 35th anniversary, the company would like to express its sincere gratitude to its staff, clients, investors, and other supporters throughout the years. Maxivolt's success and accomplishments over the last three and a half decades is a credit to their trust, faith, hard work, and dedication. The company is committed to continuing to provide the highest level of service and quality to its clients, maintaining a supportive and rewarding workplace for its employees, and giving back to the people and communities who have helped along the way.
Over 35 Years Experience & Knowledge Protecting Industries from Transient Voltage
Product selection, placement, and installation are critical to the performance of a surge protection system. Maxivolt determines what devices are needed based on the immunity level of the specific electrical load to be protected. The placement of the devices is then determined based on the ideal location to maximize protection against both externally and internally generated power surges. Next the device must be installed as "the path of least resistance" in the system. Coordination of these 3 critical factors ensures the client's surge protection system will perform to it's optimum capabilities.
Talk With The Maxivolt Power Quality Team
A team of power quality specialist to help you find a solution for your power quality issues. With vast experience and knowledge protecting industries from transient voltage, our team will help you with product selection, placement, and installation are critical to the performance of a surge protection system.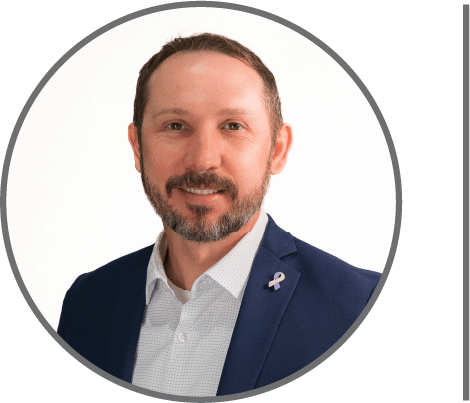 VP of Business Development